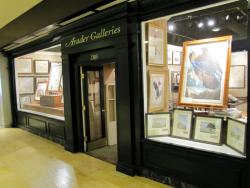 Established four decades ago, Arader Galleries has grown into one of the the world's largest and finest collections of rare maps, atlases, color plate books, prints, natural history watercolors, original works, globes, and more.
The Houston gallery has an extensive collection of maps of Texas and the surrounding region. It offers historically important maps and views charting Texas' unique evolution, as well as significant maps charting the history of Mexico and other lands around the Gulf.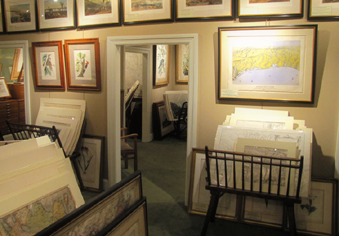 Arader Galleries Houston proudly offers the Southwest's most extensive collection of authentic works of art by John James Audubon. The magnificent double elephant folio aquatints from The Birds of North America, the amazing imperial folio lithographs of his Quadrupeds series, and the charming and affordable octavo versions of both works are all on display and available for purchase. The timeless works of this iconic American artist continue to delight over one hundred fifty years after their creation.

The gallery also contains many other fascinating works of art. All are authentic, world renowned Arader quality, and all are very special.
We welcome your visit to Arader Galleries - Houston, located in a quiet corner of the Galleria. For directions or to request information on any of the pieces available, please call (713) 621-7151.